RACING AGAINST TIME: Win Or Bust As Munster Look To Get Back On Track
Munster Haka is a rugby news, entertainment and opinion website with a red tinted focus.
Latest posts by Munster Haka (see all)
Written by Ronan Calvert of MunsterHaka.com
---
European Rugby takes no prisoners. Win neither of your opening two games and you may as well start packing it in. It's the nature of the competition.
Munster travelled to the south of France last Sunday lunchtime looking to bounce back from defeat to rivals Leinster only to produce a lethargic, error-ridden performance that many would rather forget. Coming away with just two points from a possible five was less than satisfactory and especially so when you weigh up the chances of Racing 92 or Leicester Tigers also failing to defeat the Top 14 minnows. Castres have won just one game in their last six, let's not sugar-coat things.
Fail to start well in Europe and you're in immediate trouble. In a way it's the reason why we love the competition so much as Munster fans, but it's possibly not so enjoyable for the second-rate sides.
If Munster reproduce the standard of recent performances against Racing next weekend, you would have to think there's a strong chance we may find our relationship with this season's European Cup an unusually ugly one as failure could loom before soon-to-be head coach Johann Van Graan even sets foot in the province.
Things have been messy so far this season and we need a quick fix.
Hesitation
While there aren't any massive issues meeting the eye, there are a number of micro-problems that have begun to add up and cost Munster over the past month – undoing all of their good work.
Discipline has been disappointing, the defence barely resembles that of last season, the second row is short on power without the bruising Jean Kleyn or Gerbrandt Grobler, Tyler Bleyendaal has failed to impose himself very positively on any game so far and the Lions are yet to perform at their brilliant best.
With the exception of injuries in the second row, with the right focus the rest of our problems can be quickly solved.
And God knows they need to be.
Munster's list of problems is somewhat of a vicious circle. For instance, if the Lions were leading from the front as we know they can, the team would have more front-foot ball, thus making Tyler Bleyendaal's job a whole lot easier at outhalf. Having a confident outhalf breaths belief and offers clarity to the side, which would in turn go some way towards transforming the other deficiencies mentioned. One ticked box can lead to another.
However at the moment that obviously isn't happening as we've perhaps seen a slight lack of trust between teammates. The casual supporters can't quite rely on Bleyendaal to find good field position, supporters can't rely on Chris Farrell to take the sensible option in defence and supporters can't rely on the second-rows to run a functioning lineout either. Well the players are human too. Where confidence was brimming last season, there now seems to be a degree of hesitation in most things that we do. Instinct isn't being backed and where everything ran smoothly nine months ago, valuable seconds are now being wasted.
The hesitation mentioned simply must be left outside the gates of Thomond Park next weekend if Munster want to get back to winning ways.
Racing Against Time
Next up are Ronan O'Gara's robust Racing 92 side, confident off the back of a 22-18 win over Leicester. If a lukewarm Leinster and a struggling Castres side can cause more than a few problems to Erasmus' men then it is clear as day that a massive improvement is required to topple the French on Saturday evening.
I'm sure you will agree that the change of approach has to start on the training field this week but our intentions should reflect on the teamsheet too.
I think the selection of JJ Hanrahan at outhalf would be a bold one and bold is just what Munster need to be this weekend. Backing Tyler Bleyendaal to work his way back into form has been done to no avail. The Kiwi hasn't managed to put his stamp on proceedings in any game this season and it's time for the management to put their faith in JJ Hanrahan before it's too late.
The Castleisland kicker stole the show in round five of the Pro14 season with two tries against Cardiff Blues before bringing considerably more control to Munster's game when moved into outhalf in the Aviva two weeks ago. He is surely the province's most confident flyhalf on the books at the moment and his selection would set up the fixture brilliantly. Munster have to have a real go at this one.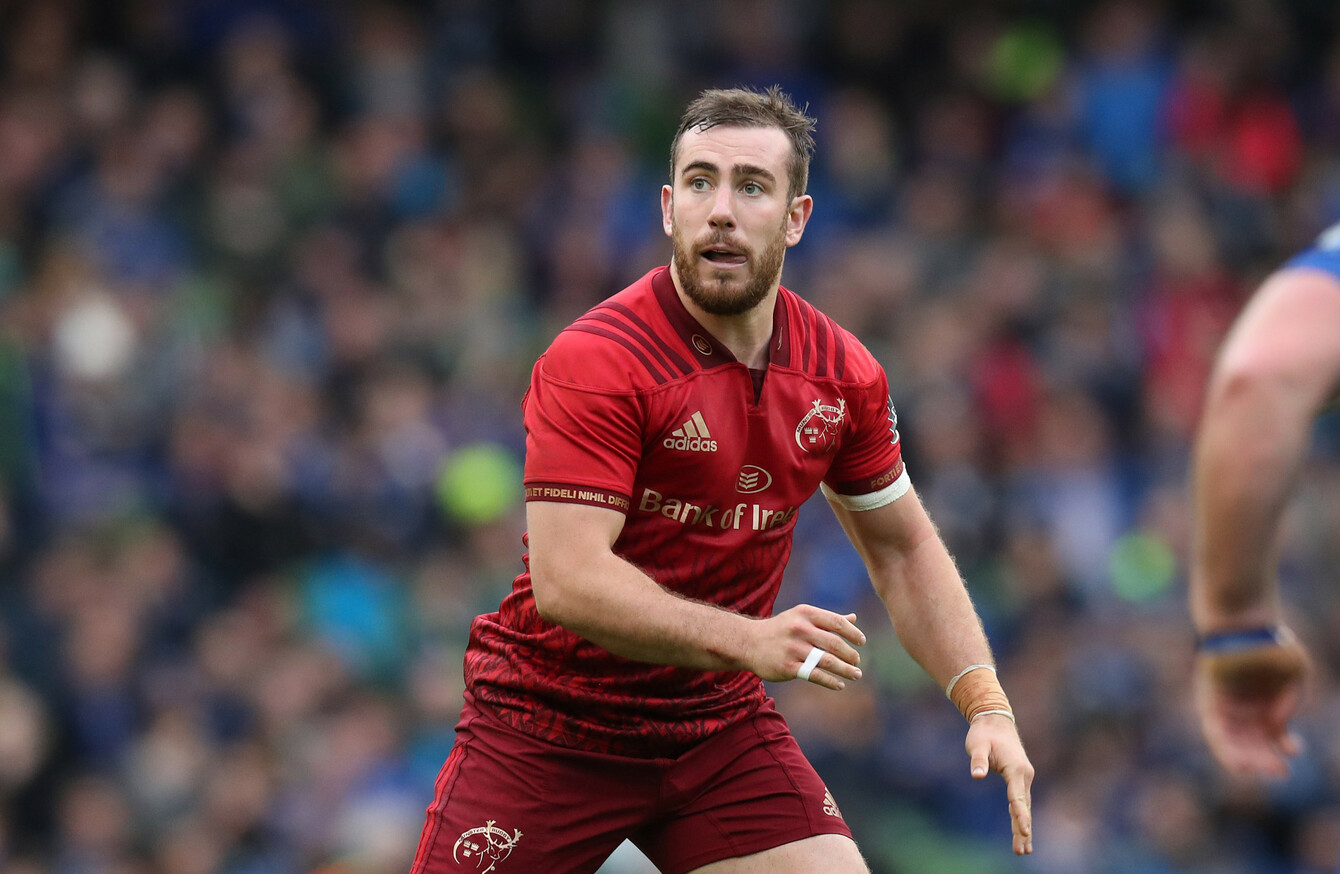 While Hanrahan is in my opinion the best option at ten, he will of course need the help of the teammates around him. The Munster players have to go at this one with fire and need the supporters right behind them come up half five on Saturday.
Racing will be a different beast this season. Munster will have to put in their best performance of the season to do as much as compare to their 2016/2017 selves.
It's all set up to be an absolute cracker. Let's not die wondering.
---